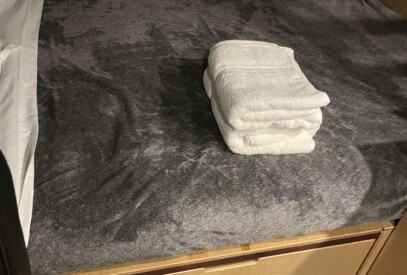 Bedding
All of our rentals come with towels, sheets, blankets, and pillows.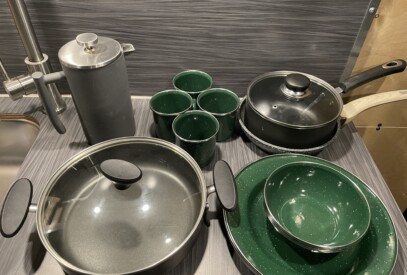 Cookware & Dining
Each van has complete kitchenette including pots, pans, plates, bowls, silverware, spatulas, cups, french press and more.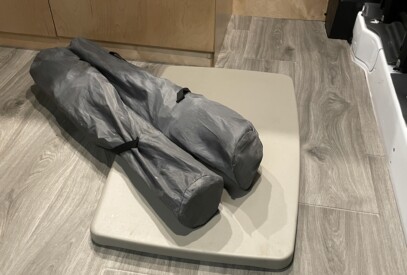 Camp Gear
Our adventure vans are loaded with camp gear including a hammock, camp chairs and a table.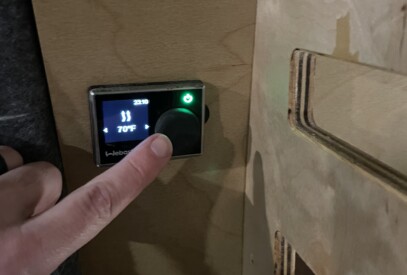 Heater
Staying warm is easy with the provided Webasto heaters installed in each rental unit.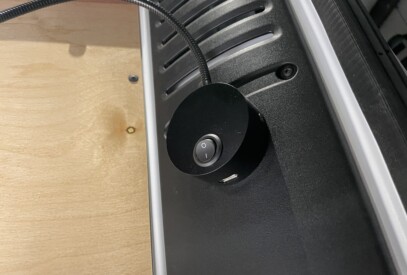 Charging
No need to plug-in. Our entire fleet is optimized for off-grid use and come fully equipped with large lithium battery packs, solar, and DC-DC charging systems to ensure you always have the power you need. Each van also comes complete with multiple USB/12v charging ports for consumer electronics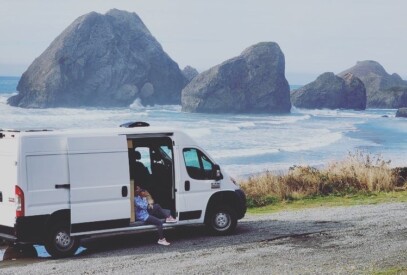 Mileage
Each rental day comes with 75 or 125 miles depending on the season. An additional 35 cents per mile after that. If you know you're headed far you're always welcome to add one of our mileage packages at check out.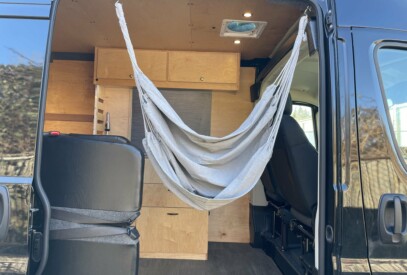 Miscellaneous
Trash can, first aid, fire extinguisher, cleaning supplies, window covers and more.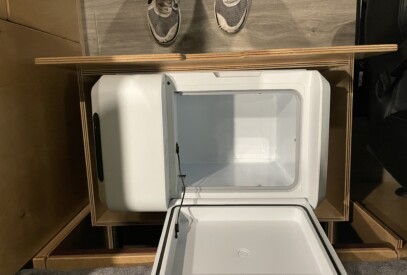 Appliances
12V refrigerator and Coleman cook top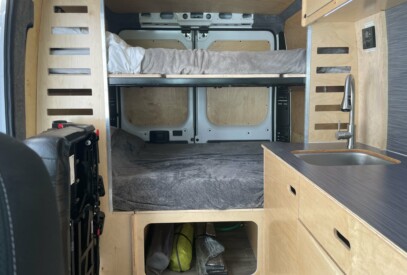 Bunk Bed(optional)
The majority of our vans have the option for an upper bunk to accommodate 4 guests. If preferred we're happy to offer a tent, sleeping bag and mat in lieu of the upper bunk.